Main Content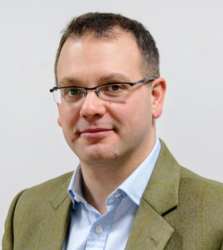 Dr. Simon Taylor | Senior Leadership Consultant at Kaplan
Simon joined Kaplan from the Royal Military Academy Sandhurst, where for six years he was a Senior Lecturer in the Communication and Applied Behavioural Science Department. In training officers from across the British Army, Simon designed and delivered experiential learning courses on the psychology of leadership. These courses focussed on the practical
application of core behavioural concepts, namely: resilience, motivation, personal impact, negotiation and decision-making.
A highly energetic and engaging consultant, Simon has worked with global financial service providers, major retailers and oil and gas businesses in the UK, Europe and the Middle East. He has extensive experience in designing leadership programmes, building High Performing Teams and creating a values based ethos.
In the final year of his PhD, Simon has extensively examined decision making in challenging environments. He is deeply interested in why individuals and groups, under extreme pressure, make erroneous and at times deeply unethical decisions. As a consequence he has lectured extensively, in the UK and Bosnia. He has also delivered a variety of leadership, media and conflict based courses to senior officials in 16 countries, including, the DR Congo, Kuwait, Bosnia, Indonesia and Tonga.
Qualifications
MSc Political Communication and Public Affairs; MA War in the Modern World.