About This Course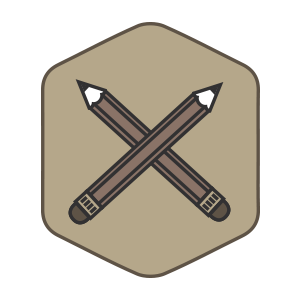 Solve complex business challenges and promote industry leadership with a systematic approach to creativity and innovation.
In Design Thinking, you will bypass abstraction and use design as a practical, everyday process to spur innovation, organic organizational growth, and effective strategy implementation.
Bridge the gap between brainstorming and executable solutions to business problems and growth. In this certificate program, you will learn the best procedure for generating and testing concepts – one that combines brainstorming and visualization with traditional business analysis. You will study cases of design thinking in action, working with peers and award-winning faculty to build a systematic solution for one of your current business issues. Participants will learn optimum pathways to engage customer feedback and solicit new ideas. You will prototype concepts and test your assumptions. In the process, you will discover which problems and which solutions actually matter the most to your customers. Bring a project with you and let's get to work!
Course Logistics
Location: online
Duration: April – May 2021
8 virtual sessions
Cost: $3600
Next start date: April 6, 2021
Partnership discounts available
3-6 persons per organization, per course, 15%
Bundling Discounts available
Register for more than one course in the 2020-2021 academic year, 5%
The Wake Forest University Certificates Program is an open-enrollment, non-credit bearing program.

online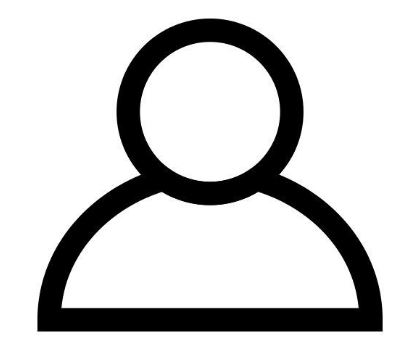 in person
Take-Aways & Learning Outcomes
Discover why traditional critical reasoning can actually increase the innovation risks and costs of problem solving
Learn how designers and artists use big-idea thinking to make faster and smarter progress toward their goals-and how you can do it
Practice learning launches to make quick, meaningful decisions about moving new concepts forward
Reduce the new launch unknowns to a concrete list of challenges you can solve with existing resources
Generate new business offerings based on the needs and suggestions of your customers
Identify the sweet spot of innovation-exactly when to launch new product or service ideas and outpace your competition
Course Designed For
This program is designed for managers and executives who want to bring their businesses to the forefront of innovation. It's especially helpful for those who need to lead teams and cross-functional units in problem-solving initiatives and next-level growth ideation. Also managers responsible for implementing strategy will get many skills from these sessions. Former participants have recently used this material and the multi-step method to redesign internal processes to develop a new service based on user feedback, a new employee evaluation system, streamline a customer call center system, create a more effective sales tool kit, improve meal delivery to the elderly, revitalize urban spaces, create new social networking models, and improve education and leadership development within their organizations. Some participants see this course as offering improved skills over traditional market research approaches and techniques.
Certificate Course Details
1. Introduction / Process & Mindset
April 6, 2021
You will learn about the design thinking process and aspects that are critical to effective design; especially prototyping and brainstorming.
2. Getting Started with Some Focus
April 13, 2021
You'll see, first hand, the importance of empathy in the design process. Empathetic behaviors help to define the problem being solved and creating solutions to problems not otherwise understood.
3. Capturing Empathy
April 20, 2021
We delve heavily into cognitive biases and ways to gain empathy about others. Total immersions, interviewing, playing word games, and video-tapping are all ways to gain empathy.
4. Imagine; Prototype & Test
April 27, 2021
A mainstay of design thinking is prototyping – making something visible and tangible. This unique ways of expressing yourself comes naturally after a few practice sessions.
5. More Prototyping; Getting Physical
May 4, 2021
6. Storytelling
May 11, 2021
We will cover the "and, but, therefore" format. We will also talk about the role of story in design thinking.
7. The Launch
May 18, 2021
Ready to go – your design is being market driven. By acting you learn.
8. Project Presentations
May 25, 2021
Participants will present what they've discovered through the Design Thinking process and share their project outcomes.
Learning Outcomes
A multi-step process designed to solve one of your real-life challenges,
A disciplined approach to brainstorming and similar idea generation techniques and the steps to follow to get new ideas off the whiteboard and into production.
Ways to resolve conflict during ideation and growth and adapt your design process when business conditions demand it.
Ways to road test the growth potential of new ideas so you can minimize the risks and maximize the rewards inherent in growth and change.
Stronger innovation and communication skills and the ability to enhance them in various project settings.
Special Experiences
You will get a chance to work on a specific project and get feedback from the professors and other participants.
We will experience the arts: listen to a jazz band and discuss their process for making music, talk to designer and learn how he creates journey maps, talk to a person who uses nature as her design criteria, and hear from an expert storyteller about the power of stories in organizations.
Between sessions, optional experiences that enhance your skills.
Discuss several examples of using design thinking through actual case studies.
Each class period will provide time for you to work on your projects and get feedback.
Discuss your organization's challenges with strategy implementation with an expert on strategy formulation and implementation.
Career & Industry Outlook
According to a 2010 IBM survey of more than 1,500 Chief Executive Officers from 60 countries and 33 industries worldwide, chief executives believe that — more than rigor, management discipline, integrity or even vision — successfully navigating an increasing complex world will require creativity and creative thinking, which this Certificate will allow managers and executives to improve upon.
Conducted through in-person interviews with senior leaders and consultants from IBM's Global Business Services division, less than half of global CEOs believe their enterprises are adequately prepared to handle a highly volatile, increasingly complex business environment. CEOs are confronted with massive shifts – new government regulations, changes in global economic power centers, accelerated industry transformation, growing volumes of data, rapidly evolving customer preferences – that, according to the study, can be overcome by instilling "creativity" throughout an organization. More than 60 percent of CEOs believe industry transformation is the top factor contributing to uncertainty, and the finding indicates a need to discover innovative ways of managing an organization's structure, finances, people and strategy.
Projects
You will have an opportunity to work on your own project or to respond to a client's project. We will present a client and their project. You will work with others in the program to address the client's project. This project can include everyone in class or a subset of interested people.
We encourage you to work in a group if you choose your own project. You can include members of your team from outside the course.
Projects can be anything that interests you. These projects can be process redesign, product or service design, or even the design of physical space. Past participants worked on business plans for new businesses, the design of a new product for physically challenged students, alternative energy solutions for people living in emerging markets, and new websites.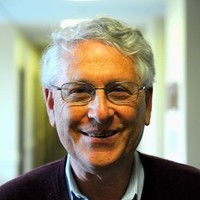 Dr. Daniel S. Fogel
Lead Faculty
Dan Fogel is SP3's Founder, Chairman, and CEO, Dan Fogel knows how organizations adopt sustainability practices and principles as part of their core strategies. His research and teaching focuses in areas including (but not limited to): environmental sustainability, global sustainable business and strategy including strategic change management and innovation for medium and large organizations.
Fogel's success in consulting has led him to deeper work for international and diverse organizations (including, but not limited to): Duke Energy, Bosch, PPG, General Electric (Hungary and USA), Motorola (Brazil), KeyCorp, Lockheed Martin, Lucent (Brazil), TESS (Brazil), Carvajal S.A. (Colombia), McGraw Hill, Samsung, AT&T (Corporate), Parker Hannifin, Unisys, Keviep (Hungary), Timkin, University of Pittsburgh Medical Center, Pfizer, Inc., Holiday Inn, Inc., Tuscarora, TENNECO International, Wachovia, and Bank of America. His international research and teaching had been conducted in several different countries in South America, Asia, and Central and Eastern Europe.
He has held academic positions at the University of Houston, Tulane University, and the University of Pittsburgh and has been a senior manager at two oil companies and a hospital system. He was Dean of the International Management Center, Budapest, Hungary; Dean for the Czech Management Center in Prague, Czech Republic, and Associate Dean at the University of Pittsburgh and Tulane University. He was Professor of Business Administration and Director of the Institute for Industrial Competitiveness at the Joseph M. Katz Graduate School of Business, University of Pittsburgh. He was Associate Dean of Working Professional Programs, Dean of Charlotte Programs and Executive Professor of Strategy at the Wake Forest University Schools of Business. He was at Wake Forest University as Director of the Master of Arts in Sustainability and was the Graduate School Research Professor of Sustainability.
Fogel's awards include research grants, multiple teacher-of-the-year awards, a Fulbright Scholarship to Brazil, the Winner of the Yoder-Heneman Award, and several times the Distinguished Professor Awards. He has served and is serving on Boards of Directors or Advisory Boards within the United States and abroad and is Chairman of EcoLens, Chairman of The EcoLens Network.
Education: 
B.S. and M.A. from the Pennsylvania State University 
Ph.D. from the University of Wisconsin.
Books include:
Managing in Emerging Market Economies (Westview)
Firm Behavior in Emerging Market Economies (Avebury)
The Business of Sustainability (Berkshire Publishing)
Law and Politics of Sustainability (Berkshire Publishing)
Measurement, Indicators, and Research Methods for Sustainability (Berkshire Publishing)
Creating Effective Learning Environments
Strategic Sustainability: A Natural Environmental Lens on Organizations and Management. (Routledge)
Program Prerequisites
Participants must have a minimum of a bachelor's degree or the equivalent. A TOEFL examination for non-native speakers of English is not required but students are expected to read, write and comprehend English at the graduate level to fully participate in and gain from the program. Requests for exceptions to these requirements must be made in writing to the program director at WakeCERT@wfu.edu.
Time
This course will be held online from April 6, 2020 to May 25, 2020. Small group activities and live Q&A are schedule for Tuesday evenings at 6:00 PM.
Cost
$3600 one-time registration and payment for all 8 classes. Registration is complete and your place in the class reserved as full payment is received. Payments are considered nonrefundable on/beyond their designated course registration deadline.
Certificate Eligibility
Participants attending all sessions and successfully completing all required coursework within the course time-frame are eligible to receive a Wake Forest University Certificate.
The Wake Forest University Certificates Program is an open-enrollment, non-credit bearing program.
We invite you to contact us with questions or for more detail.
Preapproved Professionals Credits: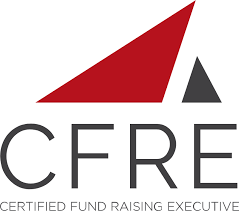 CFRE – Certified Fund Raising Executive – Setting standards in philanthropy
Full participation in this course is applicable toward the 10 point maximum on the initial CFRE application and 5 point maximum on the recertification application.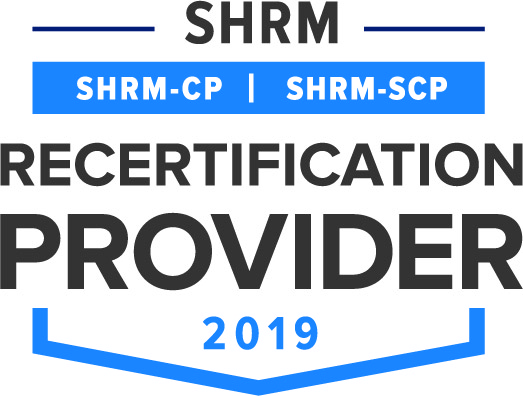 SHRM – Society for Human Resource Management
Wake Forest University's Professional Certificate Program is recognized by SHRM to offer Professional Development Credits (PDCs) for the SHRM-CPSM or SHRM-SCPSM. This program is valid for 24 PDCs for the SHRM-CPSM or SHRM-SCPSM. For more information about certification or recertification, please visit www.shrmcertification.org.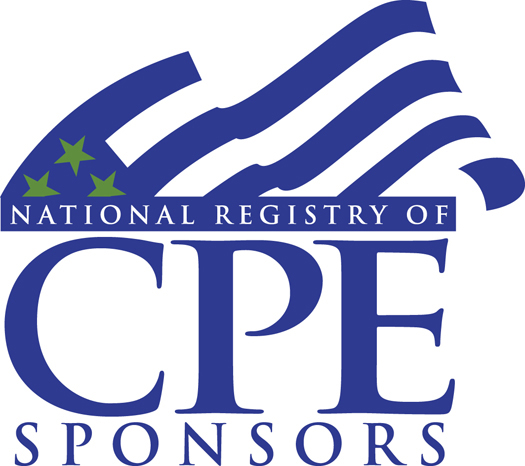 Program Level: Intermediate
Delivery Method: Group Live
CPE Credits available: 27.2 CPE credits
Fields of Study: Personal Development
Advanced preparation for the course is not required. To register for the course, please contact us at WakeCERT@wfu.edu or register online here.
For more information regarding administrative policies such as complaint and refund, please contact our office at 704-365-1717.
Wake Forest University is registered with the National Association of State Board of Accountancy (NASBA) as a sponsor of Sponsors. State boards of accountancy have final authority on the acceptance of individual courses for CPE credits. Complaints regarding registered sponsors may be submitted to the National Registry of CPE Sponsors through its web site: www.nasbaregistry.org.
---
For More Information
For more information or to speak with a program advisor, please contact us.