Main Content
2019-2020 Registrations have Closed
2020-2021 Registrations Available in June 
 Refresh | Refine | Learn | Apply
Match your targeted focus – with impactful growth opportunities
Move forward  with Wake Forest Professional Certificates
We extend our partnership and support as we navigate today's changing landscape. Be safe. Be well and we look forward to the opportunity to continue to learn, lead and grow, amidst change.
New 2020-2021 course options are coming soon – available June 2020.  Along with some of the familiar pieces you have appreciated and relied upon to grow personally and professionally, you will also discover some very new optoins.  We invite you to keep in touch, share the word, and join us for the professional development experiences being crafted strategically to meet you where you are, and with what you need.
We are available and appreciate the opportunity to hear from you.
2019-2020 Professional Certificate Programs
The Wake Forest University Certificates Program is an open-enrollment,
non-credit bearing program.
Professional Credits Available: CFRE, ACMP, CPE, PDC, PDU, PE/PDH

Emphasizes leadership alongside technical skills and exam preparation. Professionals grow as accomplished, qualified project managers.  Technically sound.  Leadership ready.
Start: September 5, 2019

registration closed

Equipped & Inspired to Impact for Good.  Nine skill-building sessions that strengthen the capacity of nonprofit sector professionals.  Increase your impact with tools to Connect, Serve, Share, Lead.
Start: September 24, 2019
Single session options available
registration closed

Professional development expertise to map your best professional journey. We recommend coupling with Professional Optimization (Professional Excellence Suite, course 1, Fall).
Start: October 15, 2019

registration closed

Before setting strategy – design well. Discover a practical, everyday process that spurs innovation, drives organizational growth and ensures greater effectiveness of implementation. Join the discovery!
Start: January 21, 2020

registration closed

Optimized Leadership: Hone the refined skills of leading others to their optimum performance.  Recommend bundling with Professional Foundations (Professional Excellence Suite, course 2, Winter).
Start: January 23, 2020

registration closed

Leading change is an important competency today. Develop the ability to identify, implement, and sustain change that expands personal, team and organizational success.
Start: no longer available

registration closed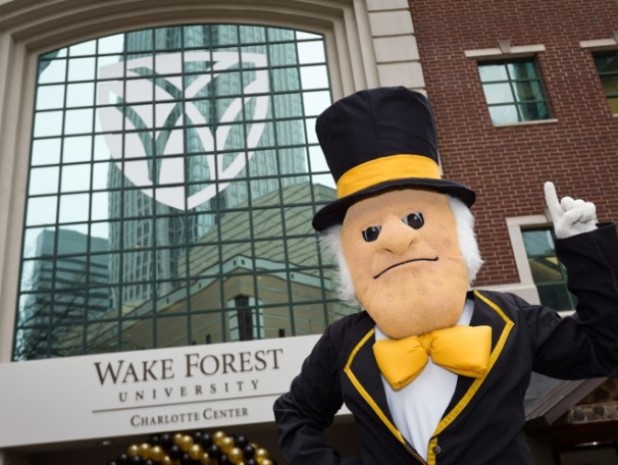 Need professional credits?
Maximize your time and earn preapproved professional credits.
Credits available:
CPE, ACMP, PDC, CFRE, PDU, PE/PDH

For a more strategic approach and additional recognition, register for the
Professional Excellence Suite.
Pair Professional Foundations (Fall) & Professional Optimization (Winter). 
Add specializations for a further customized experience.

Share the experience! 3-6 participants per organization, per course, 15% Partnership Discount
Take more than one course in 2019-2020 portfolio, 5% Bundling Discount
Wake Alumni & Student discounts available at registration