About This Course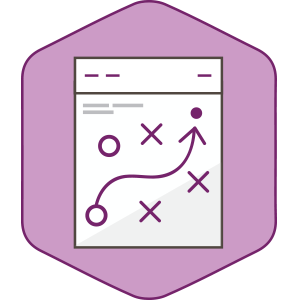 COVID-19 is a serious challenge to business as usual. The need for resiliency, flexibility, and finding new ways to do business are prevalent. Yet what do these terms of ways of doing business mean? What specific strategies and practices make a business resilient? Flexible? Able to find new opportunities? And how can businesses become more valuable and adaptable? COVID-19 will not be the last major shock to businesses so having the skills, tools, and mindset to confront these serious shocks can make the difference between staying in business and not surviving.
You can't predict the future and even if you could predict the near term once you start acting the world changes and you must change your strategy anyway. So, the core assumption of this strategy class (that leaders design for the future) is flawed! Stick to implementation and core business processes and forget about strategy. Oh really? The real benefit of strategy may be thinking systematically about your business – not the prediction. And who says that all strategy work is done and then you proceed without changes? It is a constant process of analysis and decision making. And strategy is not a monolithic concept that applies to every organization or every situation in the same manner.
Professional Credits Available:

Webinars – For More Information
November 19, 2020 @12PM
December 10, 2020 @12PM
Course Logistics
Location: online
Asynchronous
Synchronous, occasional TH 10:30AM/6PM
Duration: February – March 2021
Strategy 1, 4 sessions ($1800)
Strategy 2, 4 sessions ($1800)
Total Cost: $3600
*May elect to complete 1 or both sessions
Strategy I start date: February 4, 2021
Strategy II start date: March 4, 2021
**REGISTRATION CLOSED**
*Must complete Strategy I & II to receive a certificate
Partnership discounts available
3-6 persons per organization, per course, 15%
Bundling Discounts available
Register for more than one course in the 2020-2021 academic year, 5%
The Wake Forest University Certificates Program is an open-enrollment, non-credit bearing program.

online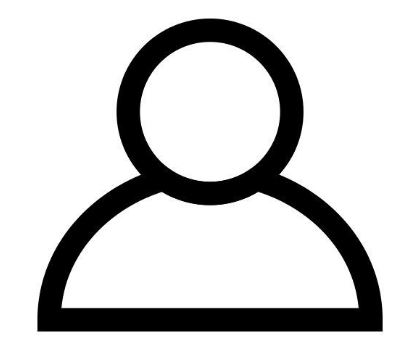 in person
Take-Aways & Learning Outcomes:
Strategy 1 (4 sessions)
Course will focus on handling times of uncertainty in strategy formulation and implementation.
What is strategic thinking?
Organizational competencies and their role
Macros Trends and their impact
Resiliency and risk
Strategy 2 (4 sessions)
Course will focus on strategic thinking applied to healthcare.
Macro trends in healthcare
Value based healthcare
An alternative view – disruptive innovation
Technology in healthcare strategy
We will discuss how some healthcare organizations can earn persistently higher rates of return than their industry rivals. Industry structures and environments change at different rates so not all healthcare sector industries or business environments offer equal opportunities for firms to obtain high returns. A firm that consistently gains a competitive advantage understands its environment's dynamics, understands itself, creates ambitious, clear yet flexible goals, and can set an organization in motion to offer services with superior patient value while balancing opportunities and risks.
We will cover current examples that reflect the vibrancy of the healthcare sector with a leadership approach that maintains an emphasis on your skills development, your knowledge of markets, and your business acumen.
Course Designed For:
Strategy 1
Designed for professionals at every level. Whether you are a top level executive or manage a smaller team, having a well constructed strategy is key for the success of your organization.
Strategy 2 is designed specifically for healthcare professionals.
Why healthcare?
What is the big deal operating in the largest sector of the U.S. economy?
Isn't it simply like operating in any industry?
The U.S. healthcare sector accounted for over 17% of U.S. GDP in 2019. This economic activity involves a diverse set of players: various industries; various organizational forms; various regulatory agencies. Organizations that operate in this sector require strategies that are sensitive to the external and internal dynamics, many of which are unique to this sector.
For example, the U.S. federal and state governments represent most of the spending on healthcare. Patients rarely directly pay for services, quality is difficult to observe, the same information is not commonly held by market participants, access is not universal, and value is often best provided as a coordinated set of economic players who have different incentives.
The sector size, the diversity of players, and the sector dynamics require unique leadership skills and knowledge. This course addresses one set of skills and knowledge, strategic thinking.
Certificate Course Detail
STRATEGY 1
Session 1 – What is Strategic Thinking?
February 4, 2021
Define, in your own words, what is strategic thinking
Create a model to guide your use of strategic thinking in mounting an organizational strategy
Session 2 – Organizational competencies and their role in strategic thinking
February 11, 2021
Identify organizational competencies
Increase the ways organizational competencies add and create value
Session 3 – Macro trends and their impact on organizational strategy
February 18, 2021
Identify sources of information about macro trends and their impact on organizational strategy
Incorporate macro trends into strategic thinking
Session 4 – Resiliency and risk
February 25, 2021
Risk management approaches and their relationship to strategic thinking
Planning and resource allocation techniques for increasing resiliency and flexibility
---
STRATEGY 2
Session 1 – Macro trends in healthcare
March 4, 2021
Propose the major macro trends that impact the healthcare sector's ability to provide affordable, accessible, and quality healthcare.
Identify causes why the U.S. healthcare sector has relatively high costs and moderate outcomes compared to other national healthcare sectors (verify this assumption).
Specify in your own words what are the challenges in healthcare access.
Session 2 – Values based healthcare
March 11, 2021
Define the aspects of a value-based healthcare system (focus on providers).
Define disruptive innovation and propose how it can contribute to improve cost, access, and quality outcomes.
Session 3 – An alternative view – disruptive innovation
March 18, 2021
Case study review and break down
Session 4 – Technology in healthcare strategy
March 25, 2021
Electronic health data; blockchains
Decentralized diagnostic testing, imaging; wearable devices to transmit health information
Artificial intelligence; data systems to aid diagnostic and therapeutic work
Robotics
Digital strategies – interoperability (common standards, specifications, agreements). Healthcare IT ecosystem
Instructor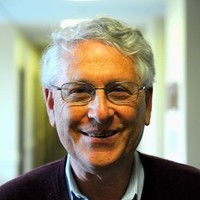 Dr. Daniel S. Fogel
Lead Faculty
Dan Fogel is SP3's Founder, Chairman, and CEO, Dan Fogel knows how organizations adopt sustainability practices and principles as part of their core strategies. His research and teaching focuses in areas including (but not limited to): environmental sustainability, global sustainable business and strategy including strategic change management and innovation for medium and large organizations.
Fogel's success in consulting has led him to deeper work for international and diverse organizations (including, but not limited to): Duke Energy, Bosch, PPG, General Electric (Hungary and USA), Motorola (Brazil), KeyCorp, Lockheed Martin, Lucent (Brazil), TESS (Brazil), Carvajal S.A. (Colombia), McGraw Hill, Samsung, AT&T (Corporate), Parker Hannifin, Unisys, Keviep (Hungary), Timkin, University of Pittsburgh Medical Center, Pfizer, Inc., Holiday Inn, Inc., Tuscarora, TENNECO International, Wachovia, and Bank of America. His international research and teaching had been conducted in several different countries in South America, Asia, and Central and Eastern Europe.
He has held academic positions at the University of Houston, Tulane University, and the University of Pittsburgh and has been a senior manager at two oil companies and a hospital system. He was Dean of the International Management Center, Budapest, Hungary; Dean for the Czech Management Center in Prague, Czech Republic, and Associate Dean at the University of Pittsburgh and Tulane University. He was Professor of Business Administration and Director of the Institute for Industrial Competitiveness at the Joseph M. Katz Graduate School of Business, University of Pittsburgh. He was Associate Dean of Working Professional Programs, Dean of Charlotte Programs and Executive Professor of Strategy at the Wake Forest University Schools of Business. He was at Wake Forest University as Director of the Master of Arts in Sustainability and was the Graduate School Research Professor of Sustainability.
Fogel's awards include research grants, multiple teacher-of-the-year awards, a Fulbright Scholarship to Brazil, the Winner of the Yoder-Heneman Award, and several times the Distinguished Professor Awards. He has served and is serving on Boards of Directors or Advisory Boards within the United States and abroad and is Chairman of EcoLens, Chairman of The EcoLens Network.
Education: 
B.S. and M.A. from the Pennsylvania State University 
Ph.D. from the University of Wisconsin.
Books include:
Managing in Emerging Market Economies (Westview)
Firm Behavior in Emerging Market Economies (Avebury)
The Business of Sustainability (Berkshire Publishing)
Law and Politics of Sustainability (Berkshire Publishing)
Measurement, Indicators, and Research Methods for Sustainability (Berkshire Publishing)
Creating Effective Learning Environments
Strategic Sustainability: A Natural Environmental Lens on Organizations and Management. (Routledge)
Program Prerequisites
Participants must have a minimum of a bachelor's degree or the equivalent. A TOEFL examination for non-native speakers of English is not required but students are expected to read, write and comprehend English at the graduate level to fully participate in and gain from the program. Requests for exceptions to these requirements must be made in writing to the program director at WakeCERT@wfu.edu.The Wake Forest University Certificates Program is an open-enrollment, non-credit bearing program.
Time
This course will be held online from February 4, 2020 to March 25, 2020. Small group activities and live Q&A are scheduled for each Thursday evening at 6:00PM.
Cost
$3600 one-time registration and payment for all 8 classes. Registration is complete and your place in the class reserved as full payment is received. Payments are considered nonrefundable on/beyond their designated course registration deadline.
Certificate Eligibility
Participants attending all sessions and successfully completing all required coursework within the course time-frame are eligible to receive a Wake Forest University Certificate.
The Wake Forest University Certificates Program is an open-enrollment, non-credit bearing program.
We invite you to contact us with questions or for more detail.
Preapproved Professionals Credits: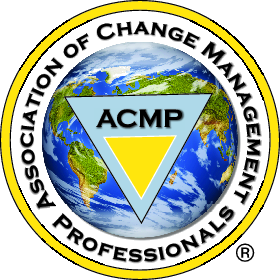 ACMP– Association of Change Management Professionals
Wake Forest University recently gained the Qualified Education Provider™ status from the Association of Change Management Professionals® (ACMP®) for its . ACMP's goal is to advance the discipline of change management. The QEP status signals to our clients that our course aligns with ACMP's Standard for Change Management© (The Standard) and adult education best practices. Because it is a generally accepted approach to change management, aligning to The Standard provides a solid base for change management education and knowledge. Our course also adheres to best practices in instructional design and delivery, ensuring our clients have an opportunity to apply what they learn. For all our clients seeking ACMP's Certified Change Management Professional™ (CCMP™) accreditation, taking our QEP course will ensure a quicker review process for your application as well as help you prepare for the related CCMP exam.
---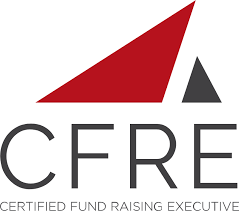 CFRE – Certified Fund Raising Executive – Setting standards in philanthropy
Full participation in the Wake Forest University Professional Certificate is applicable for
24 points in Category 1.B – Education of the CFREInternational application for initial certification and/or recertification.
---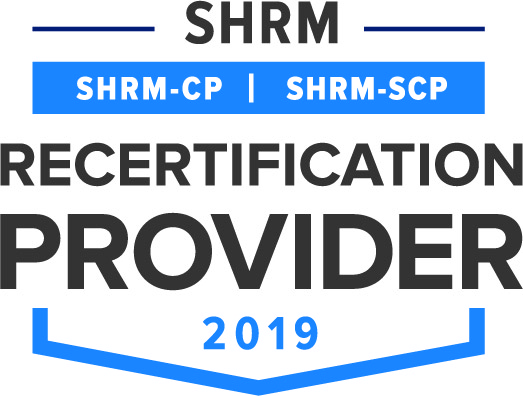 SHRM – Society for Human Resource Management
Wake Forest University's Professional Certificate Program is recognized by SHRM to offer Professional Development Credits (PDCs) for the SHRM-CPSM or SHRM-SCPSM. This program is valid for 36 PDCs for the SHRM-CPSM or SHRM-SCPSM. For more information about certification or recertification, please visit www.shrmcertification.org.
---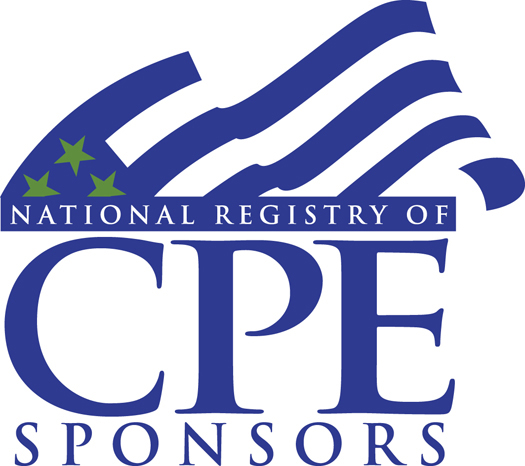 Program Level: Intermediate
Delivery Method: Group Live
CPE Credits available: 27.2 CPE credits
Fields of Study: Personal Development
Advanced preparation for the course is not required. To register for the course, please contact us at WakeCERT@wfu.edu or register online here.
For more information regarding administrative policies such as complaint and refund, please contact our office at 704-365-1717.
Wake Forest University is registered with the National Association of State Board of Accountancy (NASBA) as a sponsor of Sponsors. State boards of accountancy have final authority on the acceptance of individual courses for CPE credits. Complaints regarding registered sponsors may be submitted to the National Registry of CPE Sponsors through its web site: www.nasbaregistry.org.
---
For More Information
For more information or to speak with a program advisor, please contact us.