An In-class Course
Course Description

The ability to effectively communicate is a cornerstone to a successful professional career. Business professionals need to have a polished ability to communicate in both face-to-face and computer mediated communication. In addition to the traditional in-person meeting, today's professionals are maneuvering through virtual meetings, going through complicated proposals via web conferencing and trying to improve their abilities to effectively communicate with their remote teams. To be successful, one needs the ability to articulate a clear message and connect well with people, no matter the modality of the communication.
This course provides business professionals with a solid understanding of how communication theory can be leveraged to drive organizational results. This class is geared to people who work in a corporate environment or want to build their corporate communication skills
Regular guest lecturers will bolster the classroom study, providing insight into how accomplished business leaders use communication to effectively execute business plans and strategies.
Participants will be better equipped to execute communication best practices within their organizations, as well as with external stakeholders. The curriculum's pragmatic lens provides real-world application that will be valuable in any professional environment.

Course Schedule

 What You'll Learn
Communication Styles:  Listening, Dialogue & Communication Basics.  Foundational skills and awareness used across the communication spectrum.
Internal Communications & Presentations: Increase communication effectiveness through skillful storytelling and powerful questions.
Presentation best practice principles and tips.
Digital Communication: The best ways to leverage digital and virtual channels to communicate with clients and internal stakeholders.
Social Networks for Business: How to leverage your professional brand and build on the power of your individual network.
Communicating Change: Launching a new initiative that demands behavior change? Learn communication principles to help drive change while maneuvering through challenges and roadblocks.
Persuasion and Negotiation: When was the last time you needed to be convincing? Effective communication gets you there further and faster.
Negotiating is an important skill that extends beyond procurement and sales professionals. Learn how to create mutual value when competing interests exist.
Scandal and Crisis: When you're in it, you'll be glad you had this class.
How do you communicate when your brand is in the middle of a scandal or crisis?
Career and Industry Outlook
The ability to effectively communicate has never been more critical in business than it is right now. Research shows today's professionals need to be skilled at communicating through a variety of channels (digital and non-digital) and to an array of stakeholders (both internal and external).
Technology is having a critical impact on how we communicate and strategize. PwC's 2016 Global CEO survey revealed companies are strategizing to better align with a wider array of stakeholder expectations, including hiring leaders who are best able to adapt to the changing economy.
Adapting and meeting expectations demands effective communication. It's no longer just the role of the corporate communication team. It's an integral part of business strategy.
Research also shows those who are able to adapt to the digital marketplace are more successful. Salespeople, for example, who are able to leverage social networks are more likely to outsell their peers, exceed quota and can track digital engagement to revenue. (Source)
Call it sales techniques. Call it presentation effectiveness. Call it people skills. No matter what you call it, it's important. And without it, it is almost impossible to be successful.
 "Even with all the new technology, people skills are actually more important now. Whether it's providing day-to-day services in our bank branches or managing our data analytics: it's all about people," says Bank of America CEO Brian Moynihan (as quoted in PwC Study)
Topical Course Outline
Session 1: Communication Styles. Listening, Dialogue and Interpersonal Communication
A significant emphasis is placed on a business professional's ability to speak and communicate – for good reason! Our communication skills can be a key element of our overall success. The level of success we experience in communication is often contingent upon how well we listen and our ability to create dialogue whether one-on-one, in meetings or in presentations.  Building strong communication skills starts with understanding our own personal communication style and a having a keen awareness of how others communicate. Let's get together to learn more and start with communication styles.
Key Deliverables:  Awareness and use of communication styles | Effective listening | Effectively communicating
Session 2: Internal Communication and Presentations
How do some people seem to "naturally" attract the attention of others in conversation and presentations?  There are some tools to help!  Learn to effectively leverage these tools to increase personal, professional and organizational effectiveness.  We'll also look at effective feedback. Working effectively demands a solid understanding of communication best practices.
Key Deliverables: Impactful interpersonal best practices | Presentation best practices & tools to use (PowerPoint, Prezi) | Great feedback.
Session 3: The Impact of the Digital Business
Communicating and Building Your Digital Brand
The rise of the digital economy has increased the importance of professionals understanding how to communicate effectively through new channels. This session leverages relational communication and organizational rhetoric theories to demonstrate best practices for communicating digitally on an organizational and personal level and building a professional brand.
Key Deliverables: Digital organizational strategies | Optimizing your LinkedIn profile | Manage your social activities in minutes a day
Session 4: Change Management
Communication Best Practices for Driving Organizational Change
In any change management initiative, communication is a critical step to success. Demonstrating the purpose and value of any change initiative requires a strategic communication plan. This lecture combines change management concepts with organizational communication theory to provide a solid understanding of how to communicate change and elicit action within a diverse organization.
Key Deliverables: Precise mindset and change management table
Session 5: Negotiation Basics for Organizational Effectiveness
The ability to persuade through logical reasoning is a coveted skill in any business environment. There are few careers that don't leverage the ability to lead others to a desired conclusion. Building on the persuasion theory and negotiation research, this class provides an understanding of negotiation basics for business professionals to leverage in their own communication.
Key Deliverables: Negotiation Basics-What are they?! Learn and effectively apply key skills 
Session 6: Scandal and Crisis
External and Internal Strategies in Organizational Communication
When organizations are enveloped in scandal, their people need the ability communicate quickly, succinctly and successfully. Today's digital channels make waiting for the press conference a dwindling strategy. Today's organizations must be agile and arm the appropriate people with the targeted response. This session pulls from the most leveraged components of crisis communication research to provide an understanding of how effective communication manages and protects an organization's brand and legitimacy.
Key Deliverables:  Writing and communicating when every word counts! Writing tips, email best practices, and a not-to-be-forgotten basic: Grammer.

Program Faculty & Guest Speakers
Rachel Clapp Miller, Lead Faculty.  Rachel is an experienced communication professional with an extensive background in media and digital communication. In addition to her adjunct work with Wake Forest University, she is currently the Director of Digital Engagement at GrowthPlay, a consulting firm. At GrowthPlay, she leads the organization's digital communication strategy and works with clients to leverage social networks for sales. Prior to current role, she spent ten years as a television producer, which earned her two Emmy awards and six nominations for her producing work. She also won the prestigious National Headliner Award for investigative producing.
Miller completed her Masters in Communication at Wake Forest University. Her thesis focused on effective communication by organizations through digital channels. It was recognized by the University as a leading research project among graduate students. She is active in the Charlotte community and just completed a six-year term on the Board of Directors of the Dowd YMCA.
---
Dr. Holly H. Brower teaches Organizational Behavior, Leadership, Leadership in the Nonprofit Sector, and Leading Change. She has taught undergraduate, MBA and executive students, including in international programs in Germany, Austria and Nicaragua. She is also the faculty advisor for the Kemper Scholars program. After receiving her B. S. in Business from Wake Forest University she spent 10 years managing organizations in the nonprofit sector in Illinois, Colorado and Iowa. Experiences in these organizations included strategic planning, hiring, supervision, motivation, and development of employees (both paid and volunteer), board development, community assessment and development and fundraising. She also earned an M.S. in Business from Iowa State University and after earning her PhD in 2000 from Purdue University, she taught at Butler University in Indianapolis before joining Wake Forest.
Holly is an active member of the Academy of Management and the Southern Management Association. She is a former Associate Editor of " Academy of Management Learning and Education" Journal. Her research interests lie in the areas of corporate governance, leadership, trust and ethical decision making. Publications of her research can be found in the "Administrative Science Quarterly", "Journal of Management", "Academy of Management Learning and Education", "Journal of Business Ethics", "Journal of Management," "Leadership Quarterly", and "Journal of Leadership and Organization Studies". In addition, some of her research was spotlighted in the "Harvard Business Review". She has also presented more than thirty-five papers at National and International academic conferences.
---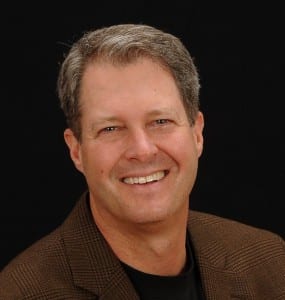 Bill Whitley is a nationally recognized speaker, consultant, and author who specializes in helping professionals grow expertise and get to the next level through communication best practices and deepening client relationships. Many of his unique sales and loyalty concepts are derived from personal experience as a top-echelon sales executive who achieved and maintained an 80% presentation-to-close ratio.
In 1989, Bill leveraged his success and formed The Whitley Group, building programs and serving clients such as IBM, Apple Computer, EDS, and AT&T.
Today, the powerful concepts, tactics, and techniques Bill shares reveal, step-by-step, how to: Communicate true value, Engage fully, and Develop long-term trust relationships that cement personal and organizational loyalty.
In addition to his work as a consultant and keynote speaker, Bill is author of two books, The Eight Secrets of Top Performing Agents and Attracter, Engager, Art of the Rainmaker.
---
John Sumanth is the James Farr Fellow and an Assistant Professor of Organizational Behavior at the Wake Forest University School of Business. Prior to Wake, John spent two years on the faculty at the Edwin L. Cox School of Business at Southern Methodist University (SMU) in Dallas, Texas. An award-winning teacher, John has been recognized for his outstanding performance in the classroom at multiple institutions (Wake, SMU, UNC) including receiving the Senior Class Teaching Award for 2013-2014.
John's broad areas of research interest and expertise are in leadership, employee voice/ upward communication, trust and the role of power and status in organizational hierarchies. To date, his work has appeared in Harvard Business Review, Administrative Science Quarterly, the Journal of Applied Psychology, Personnel Psychology, the Journal of Organizational Behavior and Organizational Psychology Review. John serves as an invited reviewer for the Academy of Management Journal and the Academy of Management's annual conferences. He is a member of the Academy of Management's Organizational Behavior (OB) and Social Issues in Management (SIM) Divisions, the Association for Psychological Science (APS), and the Society for Industrial and Organizational Psychology (SIOP). He has presented his work at the annual Academy of Management meetings, SIOP, INFORMS and the International Conference on Productivity and Quality Research (ICPQR).
Prior to academia, John spent nearly a decade working in a number of high-profile strategic planning, marketing, and R&D positions for large, multi-national corporations in the insurance, global tourism and fast food industries. His extensive experience working closely with senior-level executives and government officials includes spending time coaching high-potential ExxonMobil executives as part of their Leadership Development program.
---
Dave Davies is the Chief Operating Officer and Senior Partner at GrowthPlay. Skilled in managing global operations, business processes and information technology solutions, Dave brings a 20-year track record of successful sales operations and executive leadership experience.
Prior to GrowthPlay, Dave was the Chief Operating Officer at Sales Performance International (SPI), where he managed consulting, client delivery and product development groups. Prior to SPI, Dave served as Vice President of Finance and Risk Management Systems at Duke Energy. While there, he managed strategic programs within multiple regulated and deregulated business units. He also served as a Senior Manager at PricewaterhouseCoopers, now IBM Global Services.
Dave was a Captain in the US Army (82nd Airborne Division) and managed training curriculum development for the US Army Engineering School. Dave received a Bachelor of Science degree from the United States Military Academy (West Point) and an MBA from the University of Pittsburgh.
---
Mona Baset is Assistant Vice President of Digital Marketing & Analytics for Carolinas HealthCare System. In this role, she leads digital marketing and analytics strategy and implementation for the organization.  She oversees all consumer digital channels, including the organization website, social channels, email, SEO and paid media. She also leads consumer research and marketing analytics, including all reporting and scorecards, and channel and asset optimization.
Baset came to Carolinas HealthCare System in 2013 after nine-plus years at Bank of America, where she led various marketing and communications teams, including her last role as Senior Vice President, leading the Digital Sales and Marketing team for home loans products.
Before joining Bank of America, Baset had her own marketing and communications firm in Southern California, with clients in real estate, education, health care and financial services. Prior to this, she was the Director of Corporate Communications for CORE, INC., a publicly held disability and employee absence management services provider.
Baset holds a bachelor's degree in English from the University of California at Irvine, a master's degree in Communications from California State University at Fullerton, and a master's degree in Business Administration from Wake Forest University. She is also Green Belt certified and design-thinking trained.
---
Lara Richardson is Director of Digital Strategy and brings over 15 years of digital marketing experience to Carolinas HealthCare System. With an extensive client and agency background, Lara provides strategic direction on how to best leverage digital channels – including websites, search, social, mobile, and video.
Prior to her current role, Lara managed the creative & communication planning of increasingly complex digital advertising campaigns for Wells Fargo. These campaigns have positively impacted consideration, brand favorability, and generated new customer acquisition. At Bank of America, she built out a customer experience strategy in order to better service customers.
Lara is a graduate of Johns Hopkins University and holds an MBA from Wake Forest University
---
Program Prerequisites
Participants must have a minimum of a bachelor's degree or the equivalent. A TOEFL examination for non-native speakers of English is not required but students are expected to read, write and comprehend English at the graduate level to fully participate in and gain from the program. Any requests for exceptions to these requirements must be made in writing to the program director at WakeCERT@nullwfu.edu.
Tuition 
Tuition is $2,000.  Please email the program director at WakeCERT@nullwfu.edu to learn more about potential scholarships and corporate partnership discounts.
Meeting Location
Wake Forest University Charlotte Center
200 North College Street, Suite 150
Charlotte, North Carolina 28202
Parking is available at no charge in the Wake Forest University Charlotte Center Parking Garage located on 5th Street and adjacent to the Wake Forest Charlotte Center.  (You may enter the garage from either 5th or 6th Street.)  Please bring your parking ticket in for validation.
Registration and Payment
This certificate is an open enrollment program. Application is not required. Course registration is complete when payment is processed and you receive a confirmation email. In order to register, you will need to render payment. Please begin registration when you are ready to render payment.
Registration deadline: Tuesday, 5/30/17
Click here to Register and pay by Credit Card or Check
Certificate Eligibility
Participants of this in-class course attending all 6 sessions and successfully completing the work within the given course time-frame will be eligible to receive a Certificate in Communication for Business Professionals from Wake Forest University.
Cancellation of Certificate Programs
This course is offered contingent upon sufficient enrollment. If a course must be cancelled, all registered students will be notified at least five (5) calendar days before the course's start date. All registered students will receive a 100% tuition refund. No fees will be charged for cancelled courses.
Refund Policy
Refunds are computed based on the date and time that a student's request to withdraw is received in writing to the program director. Prospective students who withdraw prior to the start of a course will receive a full refund of tuition paid.
For More Information
For more information or to speak with a program advisor, email WakeCERT@nullwfu.edu or call 704-365-1717.